​No positions for Chevron?
Last December I recommended to open short positions for Chevron. If someone implemented this recommendation, good job! You can thank me by voting for me in the forecasters' competition.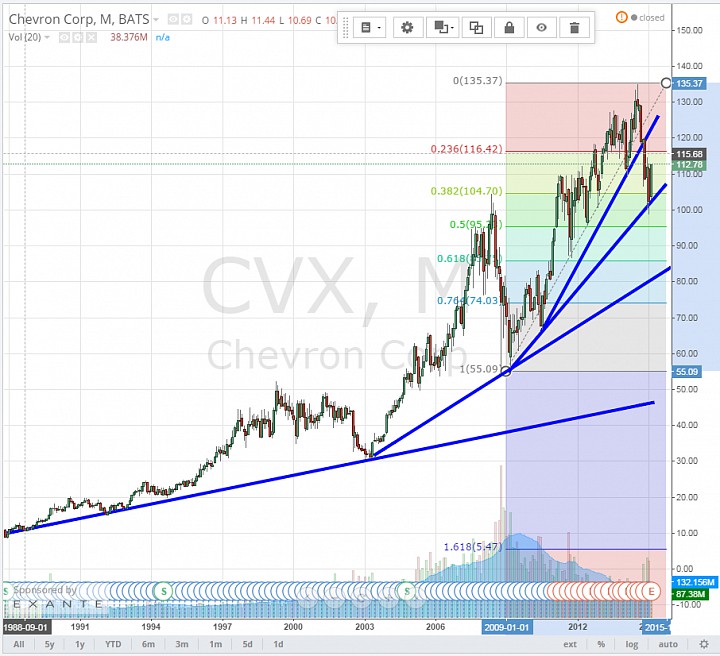 Now it is time to look at the company's quotes again. Unfortunately, there are not plenty of opportunities. The gauge is between the USD 102-105 support level and the USD 120 resistance level. I believe that we should wait until the gauge moves in some direction. Let's watch for it!