​Major sideways trend may lie ahead for Facebook?
A lot of users failed to log into their Facebook accounts last night. While the company is trying to apologize to users and advertisers, let's look at its chart. It seems Facebook has stopped being the favorite of serious investors a long time before. If visually its stocks are showing positive performance, there are obvious problems with a rising trend. One could not find it even on the daily chart.
Nevertheless, it is too early to forecast a collapse for the company's stocks. The gauge is highly likely to start moving into a sideways trend. The index has been moving within a diamond pattern since summer 2014. Potential dimensions of a sideways trend are impressive: USD 69-83.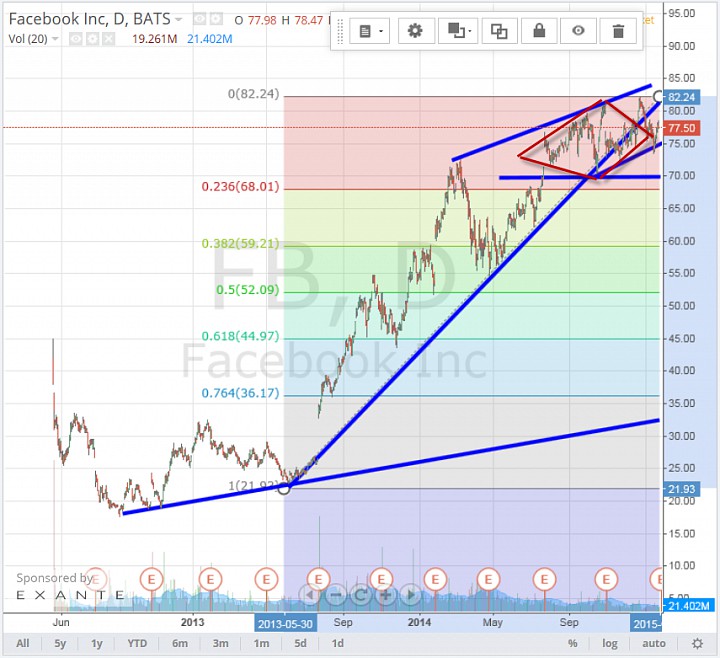 Voting is over
Waiting for


the right answer