​Time to launch long positions in CME Group?
It dawned on me quite a long time ago that simple trend lines and Fibonacci retracement levels are the best tool for people who are afraid of elevated risks and are not looking for big profit. This is usually the case for calm speculative traders with a modest appetite and mid-term investors. As for today's trends, just look what Fibonacci retracement levels were seen in CME Group stocks. What a strike in the Fibonacci 161.8% retracement level. It's looking really great.

Needless to say, it's a little late to trade short, as chances looked better at 100. Meanwhile, it might not be a bad idea to launch long speculative positions from the upper bound of the 2009 rising band at USD 90.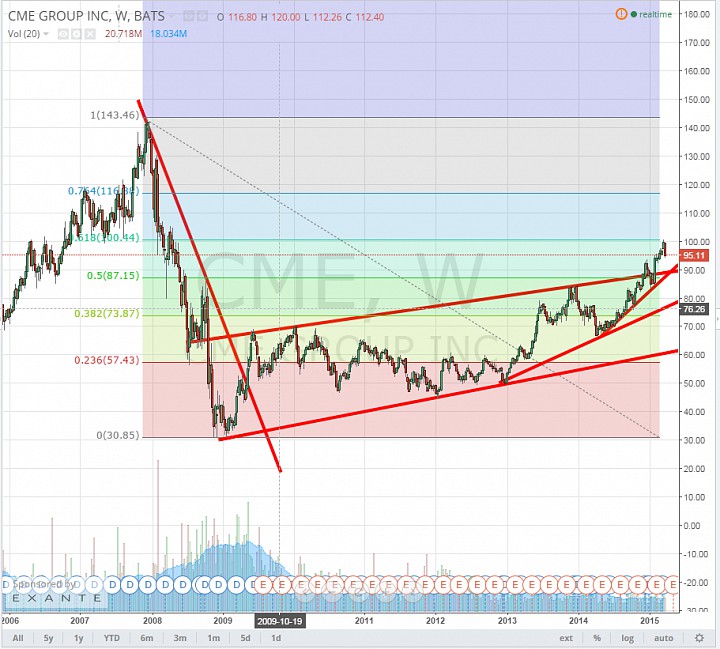 Voting is over
Waiting for


the right answer