​Expecting Upside in ABC to Peter Out?
It often happens that it make more sense to buy a visually expensive stock than a weak and visually cheap one. The main thing is to hone in on a high-quality signal. In most cases, I cannot see whether this stock is trading high or low. But there are some exceptions.
Of late, an acquaintance of mine told me that he picked up ABC. A nice company, and the chart shows that it looks too expensive.
Here the company's fundamentally strong indicators set the trend. I guess that the firm will have many profitable years ahead. But looking at the chart it seems to me that the company's shareholders will begin to yield profit after a correction.
In all likelihood, the stock will reach the closest resistance level at USD 101. This resistance level, it is fair to say, looks too conditional on the weekly chart. And later there will be a threat of the stock sliding to at least the November 2008 resistance level of USD 86. So be on the lookout if you intend to go long positions on the name.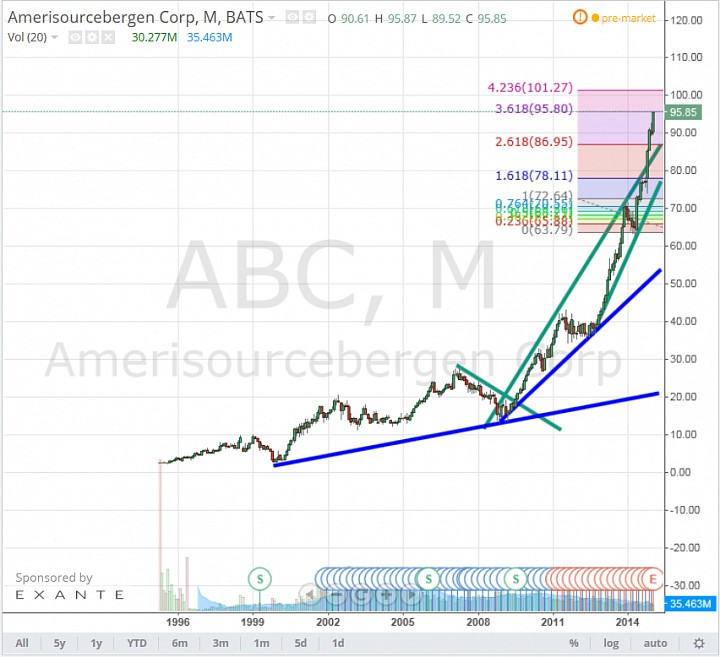 Voting is over
Waiting for


the right answer